Let The Blue Deliver Your Dreams™
CDL Drivers
Earn Up To $100K | Hiring Bonus
Owner Operators
Earn Up To $300K | Dedicated Lanes
CDL Drivers
Earn Up To $100K | Hiring Bonus
Owner Operators
Earn Up To $300K | Dedicated Lanes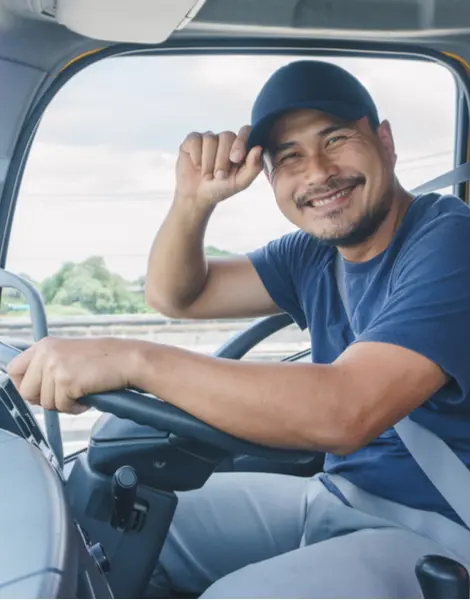 Are you a professional truck driver looking for a great career? Then Join Dream Team Cheema Today!
We pride ourselves as an asset and non-asset-based transportation service partner that continually challenges the industry prevailing norms to develop, implement, and manage supply chain solutions. This belief is reflected in everything we do to exceed our customer's expectations.
We use advanced technological resources, and newer and well-maintained equipment through our in-house maintenance, to serve our customers.
Learn More
Dry van refers to a big, empty box, essentially, which makes them useful and the most common mode of transportation for a range of non-refrigerated freight.
Cheema Transport prides itself as an asset and non-asset-based transportation service partner to serve your local, regional, and OTR non-refrigerated freight needs covering CA and six other Southwestern states.
We customize our service to your unique transportation needs. With our dedicated fleet, an extensive network of partners, the latest technology solutions, and 24/7/365 operational excellence, we ensure seamless transportation services to deliver our customers' dreams!
Learn More
For temperature-sensitive goods, we got you covered!
Cheema Transport Inc. specializes in full truckload freight transportation providing refrigerated services. With a dedicated fleet of 90%+ reefer units, we regularly cover California and six other Southwestern states, including UT, NV, AZ, CO, TX, NM, OK, delivering perishable products, such as meat, poultry, seafood, ice-cream, beverages, produce, etc.
With our dedicated and experienced drivers, and ThermoKing satellite tracking on every trailer, and secured facilities, rest assured your truckload shipment is safe with us.
Our DreamTeamCheema understands the value of your freight. We strongly believe we not only deliver freight we deliver our customer's dreams, and we can be reached 24/7/365.
Learn More
When you have urgent, emergency, or time-sensitive transportation needs, Cheema Transport meets your delivery need by leveraging our dream team experts, including our team drivers, and extensive and strategic alliance carrier partners.
Learn More
Guaranteed Capacity, Locked-In-Rates, Exceptional Service
Our supply chain was already stretched due to tight capacity, lack of professional drivers, seasonal spikes, and inclement weather. Covid-19 pandemic has further taught us how vulnerable our supply chain ecosystem is. Shippers across all industries struggle to protect themselves from fluctuating rates, limited capacity, congested ports, drivers' shortage, and pandemic response efforts. Without a dedicated fleet solution, shippers can find themselves subject to uncontrollable rate increases and diminished service. And that is where Cheema Transport can be your preferred service partner. We can offer reliable capacity with dedicated assets and competitive pricing.
If you are looking for peace of mind and a trusting business relationship, see no further, call us.
Drive With Cheema Transport
Mission
We pride ourselves as a transportation industry leader to deliver our customer's dreams in a safe, efficient, professional, and timely manner.
Vision
To become the preferred supply chain partner by empowering our employees to deliver unparalleled customer service experience and foster sustainable growth for our customers and communities.
Safety
We believe safety is a journey, not a destination. It is a continuous improvement process towards safety excellence. Every member of our dream team has an unconditional and unwavering commitment to achieve and sustain safety excellence by realizing mini-milestones along the journey to deliver our customer's dreams.
Trusting Relationship
We believe communication is the key to developing a trusting relationship. We also believe that communication at its best is difficult whether verbal or in writing. As a team, we strive to develop trusting relationships among our dream team members and business partners to overcome the challenges of the modern economy and its high demand for trucking services by being open, honest, and transparent.
Employee Empowerment
We believe in boosting creativity, less so in improving routine performance. We develop future industry leaders by enhancing their technical and organizational skills by delegating tasks and projects and follow up to ensure they are clear on their assignments, motivated, and are on track to deliver.
Operational Excellence
We believe operational excellence is not about achieving KPIs alone, it is a way to continue to grow personally, professionally, and organizationally. We achieve it when each member of our dream team sees the flow of our core values to our business partners to achieve long-term sustainable business relationships.
Entrepreneurship
We believe in continually transforming the transportation world by offering solutions and creating a sustainable and profitable environment for all stakeholders.